Restaurant Reviews Business Reviews And San Diego Entertainment Guide
Restaurant Reviews:
​
Here at The Unknown Critic we review a wide variety of restaurants every month, from donut shops, to high end cuisines in San Diego, California. Not only do we just give you a review of a restaurants food, we go in depth to give you much more information about the business, such as bathroom cleanliness, quality of service, speed of service, parking availability, length of time in business in the community and so much more than the average restaurant review.
Business Reviews:
We are constantly reviewing a variety of businesses throughout the San Diego County region, so that you may explore your options of visiting and doing business with any of these local establishnents. Any non-restaurant business can be found in this review category.
Articles:
The majority of the articles we write are based on topics we feel most individuals and families are most concerned with. Essentially, they are about the type of things your family might discuss at your evening meal time. This could be about corruption, greed, homelessness, government, taxation, bad business practices, or just shear stupidity. Once in a while though, we like to change it up a bit and throw in an offbeat, or humorous story.
Entertainment Guide:
Our entertainment guide covers not only San Diego County, but many surrounding areas as well. This guide offers both residents and visitors alike many options for entertainment in San Diego County and the surrounding regions.

Coupons:
The Unknown Critic has many advertisers that offer discount coupons every week, so don't miss out on some fantastic deals from our local businesses in San Diego County. New offers start in January
​
We post many different types of coupons such as entertainment, restaurant and local business coupons, which are generally valid for a minimum of 90 days from the day we post them. So, feel free to print any coupons you like, at anytime.
Survey Questions:
Starting in January 2012, each week we will be posting survey questions. These survey questions came directly from our readers who want to know your opinion. We hope you will look forward to our weekly survey questions and will actively participate in answering them.​ We also will be accepting new survey questions from our readers at any time, which may or may not be used solely at our discretion.
​​
Every week, you will find new reviews on things like consumer products and services, small business, restaurants, bars and lounges, along with full length articles about people, government, big business and just sheer stupidity.
You will find all this and more on our brand new, completely remodeled website.
Last Site Update:
​December 20,2013

​"Real Life"
in San Diego, California. (
Coming Soon !)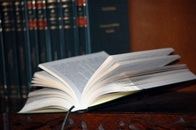 © Copyright 2011 The Unknown Critic
All rights reserved


The Most Trusted Name On The Web
For Honest Reviews
Articles: Lies, Deceit,
​Corruption & Pure Stupidity

Publishing Online Since January 2009